Adoption in Doncaster
One Adoption South Yorkshire is your local council adoption service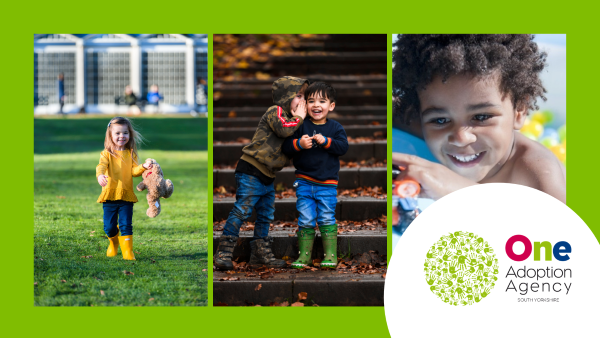 Thank you for your interest in adoption
We're now one of four councils in the South Yorkshire area delivering adoption services as part of One Adoption South Yorkshire.
The regional adoption service also includes:
Barnsley Metropolitan Borough Council
Rotherham Metropolitan Borough Council
Sheffield City Council
If you live in or near these areas and you're interested in adopting, you can find more information on the One Adoption South Yorkshire website.
Visit One Adoption South Yorkshire Website
One Adoption South Yorkshire
Our joined-up approach to delivering adoption services will:
Allow children to be placed in a more timely way
Help support you on your adoption journey
Reach a wider audience of potential adopters
Enable us to develop our services more effectively
Share good practice across the region
Our adoption staff will continue to work in our local area, with children's social work staff, to ensure continuity of care and support for children and families.
Our priorities are to:
Place children needing adoption without delay
Place children with families able to meet their needs
Streamline the assessment and approval process for people who want to adopt
Adoption Information
Adoption is life changing for adults and children.
One Adoption South Yorkshire provides more information for those thinking about adoption:
You can find useful general information on the following adoption websites
Display your introduction over featured image?: No
Last updated: 27 November 2023 15:54:23
Did you find this page helpful?